One More Way We're Helping Protect Your People and Your Property.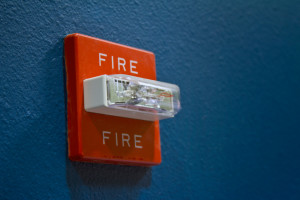 The National Fire Protection Agency (NFPA) requires that all commercial fire alarm systems be tested and maintained for the ongoing safety and protection of the people you depend on and your work space property.
At Now Security Systems, we are licensed, trained, and experienced fire alarm inspectors, and that goes for systems we've installed plus any we haven't…including yours.
Throughout the process, we'll help make sure your building meets all current codes and regulations set forth by state and local authorities. What's more, our inspection and maintenance process includes all components of your fire alarm system to ensure they're all functioning properly, including:
Manual pull stations
Notification horns and strobes
Smoke and heat detectors
Duct detectors
Annunciator panels
Tamper devices
Main alarm panel
Carbon monoxide detectors
Alarm system communication equipment
Yours will be a safer workplace, indeed, with Now Security Systems as your fire alarm system inspection partner. Contact us today to schedule your next inspection.