When a Fire Starts, the Time for Action is Now.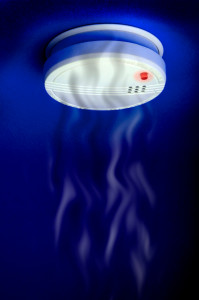 One of the biggest threats to the security of your home and family is fire. Here's some hard and sobering evidence from the National Fire Protection Association for calendar year 2013:
Number of US house fires………………………    369,500
Civilian deaths…………………………………..              2,755
Civilian injuries………………………………….            12,200
Property damage………………………………..   $6.8 billion
While those statistics are well worth heeding, we focus our efforts on preventing such tragedies with our high quality home fire alarm systems. Whether it's converting your existing system to our monitoring service or installing a new, microprocessor based system of our own, you can be sure of having the best of both worlds…high quality equipment that sounds the alarm within seconds of detecting smoke or fire. And all backed by our 24/7/365 monitoring services.
At the first sign of trouble, we'll notify your local fire department within seconds and continue to monitor the situation until we're sure you've received the help you need and your family is safe from harm.
Contact Now Security Systems today to learn more about a fire alarm system for the added protection of your home and family. What's more, we provide even greater protection with an inter-connected network of carbon monoxide monitors. Click here to learn more.