The American population is aging, and at an increasingly rapid rate. In fact, it's estimated that 30% of the American population will consist of seniors by 2030.
As with any such trend, opportunities and challenges are presenting themselves. In this case, the challenge is to do more to help keep seniors safe, especially at home. There are opportunities galore on how to accomplish that goal.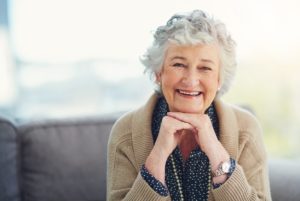 Let's explore several of these now:
Keep emergency numbers handy 
Always keep a list of emergency numbers by each phone. Write this information in large enough print that you can read it easily if you are in a hurry or frightened. Be sure to list numbers for:
911
Poison Control: 1-800-222-1222
Family member or friend to call in case of emergency
Healthcare provider's office
Prevent falls
The leading causes of emergency room visits throughout the country are injuries sustained from slips and falls. And the two population segments most susceptible are small children and seniors. What's more, the number one location for such accidents is the bathroom. The good news is, there are numerous ways to provide added bathroom safety, including grab bars, walk-in tubs, and non-scalding shower valves.
Safety-proof your home
There are numerous ways to safety proof your home. Having fewer area rugs is a good starting point or, if you're not willing to part with them, tape or staple them down. Also, us rails and banisters when going up and down the stairs, and never place scatter rugs at the bottom or top of stairs.
Protect against fire and related dangers
Fire is a risk every homeowner must prepare for. To help protect you and your home, keep a fire extinguisher inside or nearby your kitchen. Don't wear loose clothes while cooking, and avoid using extension cords so you don't overload a circuit. Notice frayed cord on an appliance? Have it replaced right away.
Prevent medication poisoning
Keep all medications in their original containers so you don't mix them up. If you have trouble with your vision, ask your pharmacist to use large-print medicine bottle labels.  Also, take your meds in a well-lit room so there's no mistaking which is which.
And finally, is your home protected against intruders? If not, perhaps it's time to consider a state-of-the-art security system, expertly installed and monitored by Now Security System. Our systems also include smoke, fire, and carbon monoxide detectors for your added protection. To learn more for or request a free and no-obligation in-home consultation, contact our office today.