Here's a Home Security & Automation App that Helps You Stay in Touch, and In Control, Wherever You Happen to Be.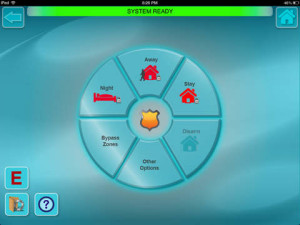 At Now Security Systems, we offer safety solutions that come with our own Total Connected Home app, the simple and handy way to keep an eye on things at home, even when you're not.
Here's just some of what you can accomplish with Total Connected Home:
Control your security system and check its status
Set or reset your alarm system
Send a silent alarm to our monitoring station for prompt assistance
Look through your indoor and outdoor video cameras
Receive emails, texts, and Multimedia text if your system is unexpectedly turned off
Control lights, thermostats, and small appliances
Set and reset heating and cooling temperatures, which helps cut your energy costs
Open and relock doors
And more
Contact Now Security Systems to learn more about our Total Connected Home app, and how it provides greater control over you security system while simultaneously helping you cut your energy costs.